THE OPEN DIGITAL WORKPLACE
Secure opensource collaboration platform that
improves your organizational productivity
TRY IT FREE AT TWAKE.APP
Secure open source
file sharing app
Download LinShare app for Android and iOS
LinShare mobile app's source-code is now available on GitHub
Open Source #MadeinVietnam
After a year of research and development, our developers at Linagora Vietnam launched LinShare mobile app on Android devices which creates added values to LinShare server. Besides, the source code is now entirely open to the public so that developers can use the code and participate in developing LinShare mobile application, this is also our ultimate goal for all Linagora Vietnam's open source projects.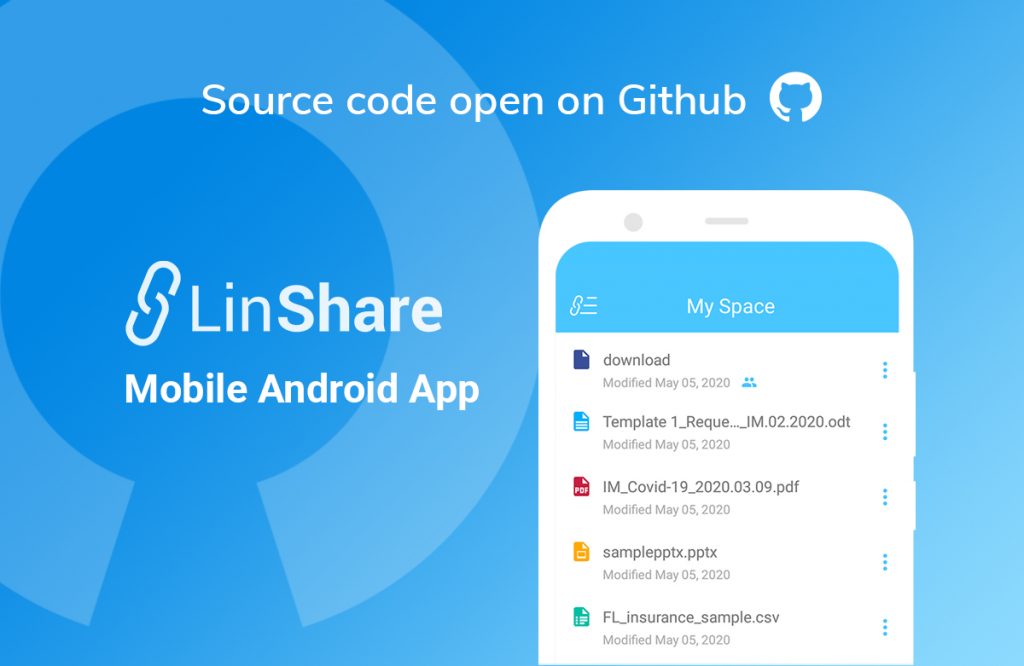 The latest LinShare mobile app uses an AGPL license version 3 which allows you to use, reuse and reissue the product, this is the most liberal open source license for the community, since now you can participate in developing Linshare mobile application on Android at Github.
Linagora Vietnam engineers use Kotlin, an open source programming language that fully supports the development of mobile applications on Android, to develop LinShare products. If you have any question about LinShare, please do not hesitate to ask questions at OpenPaaS Forum.