THE OPEN DIGITAL WORKPLACE
Secure opensource collaboration platform that
improves your organizational productivity
TRY IT FREE AT TWAKE.APP
Secure open source
file sharing app
Download LinShare app for Android and iOS
LinEdu attended National Innovation Start-up Festival TECHFEST 2020
LinEdu joined the #Edtech Village at the National Innovation Start-up Festival TECHFEST 2020.
This is the largest annual event for the innovative startup community in the country, organized by the Ministry of Science and Technology of Vietnam. In the context of COVID-19 epidemic, the event is an opportunity for the government to display the dynamics of the Vietnamese startup ecosystem, an emerging nation eager to cooperate with international partners to develop and promote science, technology, and innovation. TECHFEST VIETNAM 2020 took place from November 27-29th at National Economic University in Hanoi, Vietnam.
Themed "Adaptation – Transformation – Breakthrough", TECHFEST 2020 was structured into 12 technology villages. LinEdu joined Edtech village to introduce a comprehensive, secure and integrated learning management system for universities, institutions and businesses.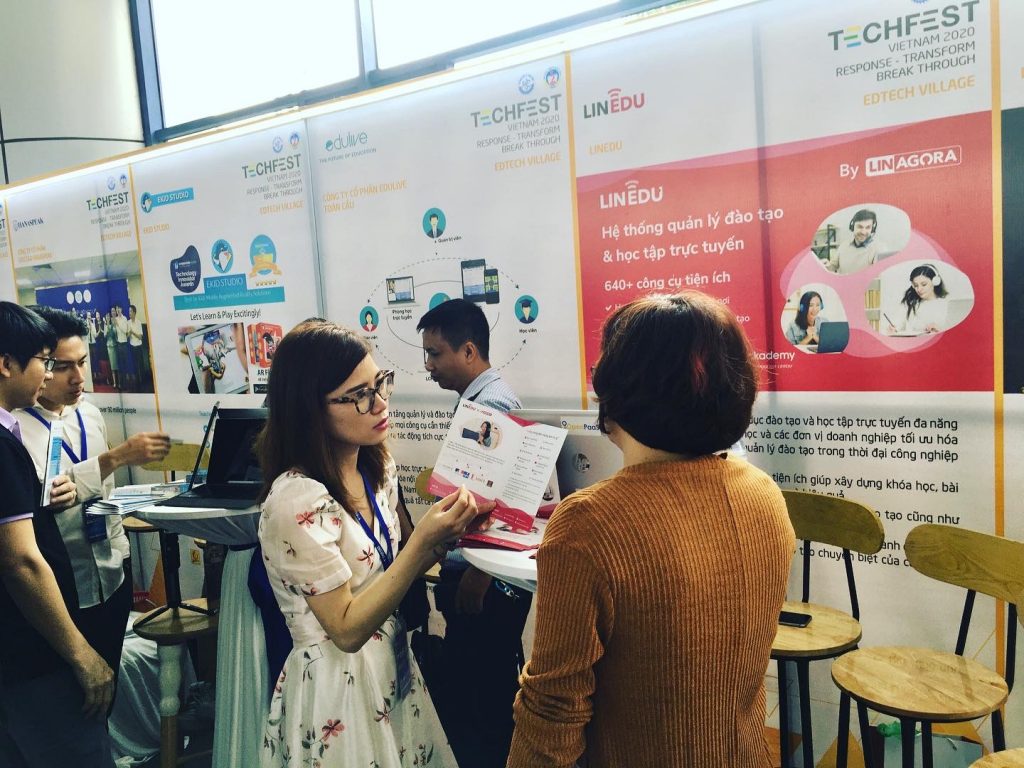 LinEdu Booth at TECHFEST 2020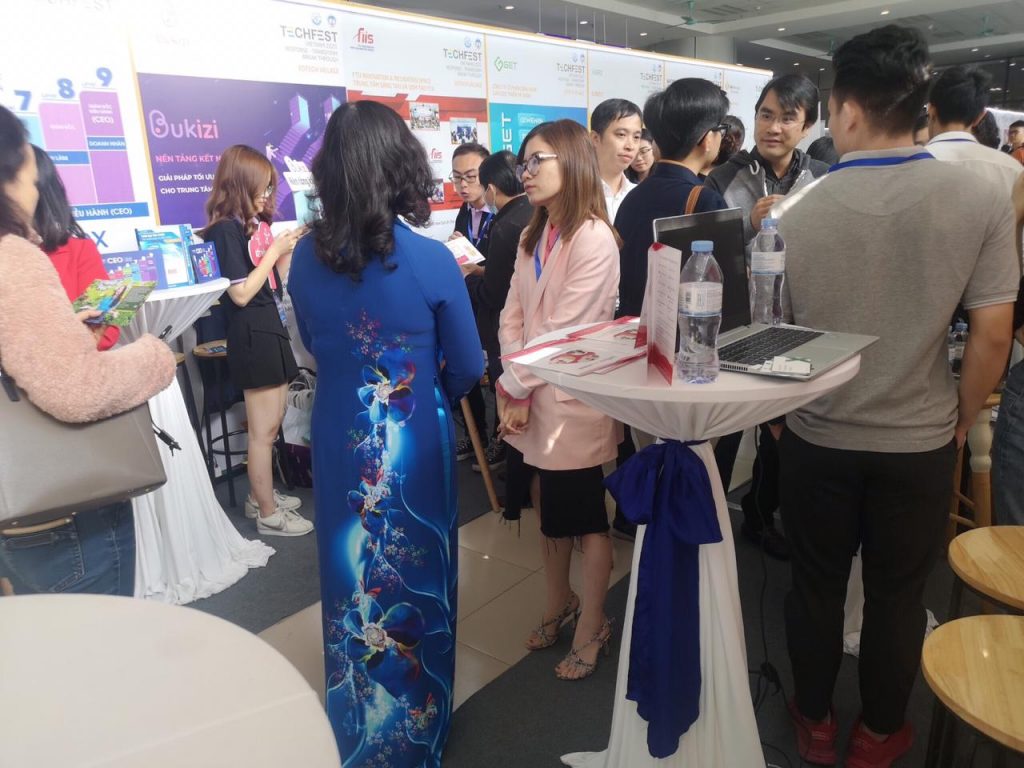 Mrs. Luan Can introduced LinEdu to Mrs. Ngo Thi Minh, Deputy Minister of Education and Training.
Mrs. Luan Can introduced LinEdu to visitors at TechFest.