Learning Management System
We are committed to continuously improving  online learning environments for schools and companies in Vietnam.
LinEdu offers a comprehensive, secure and integrated Learning Management System – LMS which helps to improve the quality of online education and training management as well as make the online learning experience more meaningful.
We have been supporting educational institutions in Vietnam and other countries to create their own multidisciplinary e-learning system as well as meet the specific needs of training and administration.
About LinEdu
With more than 5 years of experience in Moodle LMS at Open Hackademy in Paris, France since 2012, we officially launch LINEDU in 2020 which provides eLearning services and open source educational technology solutions. We have been working relentlessly to contribute to the process of digital transformation in education in Vietnam.
Our team of eLearning and IT experts are dedicated to support our customers to build and maintain their eLearning system and resolve all technical issues that may arise. Our eLearning consultants apply goal-oriented and systematic management approach to ensure the project's success in terms of time, cost and quality.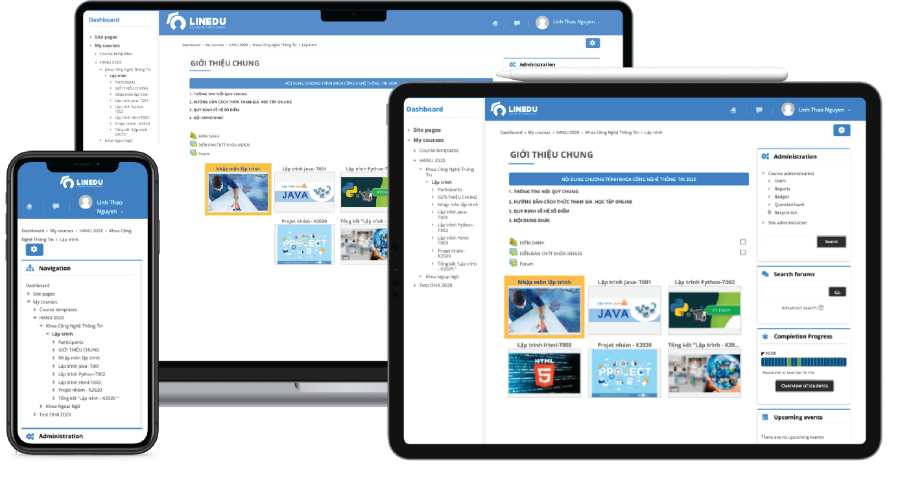 Read Our Blog

Trusted by