ỨNG TUYỂN NGAY
THE OPEN DIGITAL WORKPLACE
Simple and secure collaboration platform that improves your team productivity. Fully compliant with GDPR.
Made and hosted in the EU.
TRY IT FREE AT TWAKE.APP
Open-source secure
file sharing application
Private and secure file sharing and cloud storage solution.
Fully compliant with GDPR. Made and hosted in the EU.
GET STARTED - IT'S FREE
Open Tech Talk – Open Technology for Mobile Development
Tháng Mười Hai 12, 2019
Posted by:

Benoit Tellier

Categories:

Events, News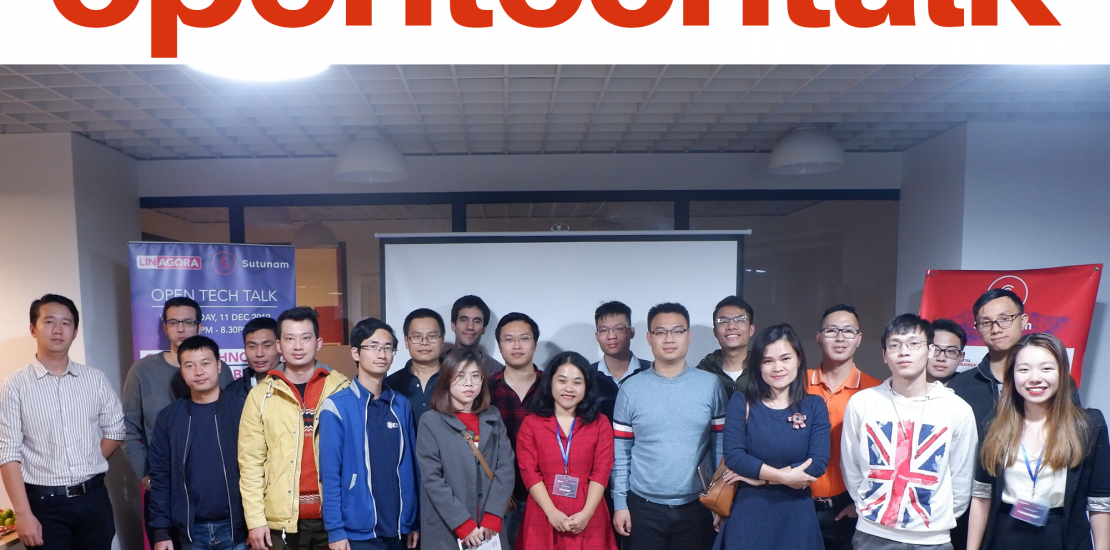 According to Nielsen Vietnam, 91% of the population in the six biggest cities in Vietnam use smart phones in 2018 and there is a rising number of consumers using smart devices to shop online. Mobile commerce has been growing rapidly in Vietnam in recent years.
Emerging technologies help new mobile commerce applications to enhance the customer experience even more. So how to develop your mobile applications to serve your customers better?
Open Tech Talk – Open technology for mobile development co-hosted by Linagora Vietnam and Sutunam brings you interesting and practical discussion from experienced technology experts.